Written by Alischa Ross | 5th June 2020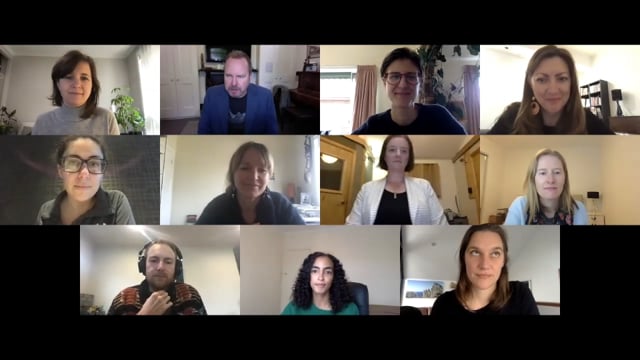 The month of May saw many campaigns that drew our attention to the emerging needs, strengths and challenges faced by the community sector and the complex social issues we seek to understand and address.

We celebrated National Volunteer Week, with a message of #ChangingCommunitiesChangingLives, acknowledging the generous contribution of our nation's volunteers. Over the last week of May, we marked the twentieth year of National Reconciliation Week, the campaign helping shape Australia's journey towards a more just, equitable and reconciled nation that values and respects Aboriginal and Torres Strait Islander peoples, histories and cultures.

Central to National Reconciliation Week has been the message that Australians are all #InThisTogether2020; that every one of us has a role to play in reconciliation – as individuals, families, communities, organisations and importantly as a nation.

Picking up on the theme of togetherness, #GivingTuesdayNOW was another important campaign that asked us to unite in celebrating and expressing our collective generosity through acts of kindness, donations of goods, time and money, notes of compassion, advocacy for causes, and care for family and friends.

#GivingTuesdayNow resulted in millions of people from more than 145 countries coming together to spread kindness and commit to establishing stronger habits of generosity. The Australian campaign, powered by our friends at Our Community drove a month-long focus on giving thanks, giving local, giving time and giving together. But perhaps the campaign's most enduring impact has been the establishment of the COVID-19 Generosity Registry, making it easier to connect not-for-profit organisations facing COVID-19-related challenges with individuals who have the will and capacity to help.

These are just a sprinkling of recent campaigns aimed at helping us focus and reflect on the potential we have when we unite for common good.
This pandemic has been a wake up call for many to focus on what really matters and to think about how we can all contribute to making positive changes.

But it would be remiss to not also acknowledge that these continue to be really tough times and a lot of uncertainty remains. Equally in the month of May our attention continued to be drawn to tragedy and loss around the globe, not only through the continued spread of Coronavirus but through civil unrest, extreme violence, damage to our environment and disregard for the history of our indigenous communities.
I've heard many people comment that one day you can feel so full of optimism, but the next it's hard to find amidst the volume of problems that are going on in our world. How do you manage to stay positive? To find the glass half full? Perhaps it's in remembering there are things you can control and things you cannot. No one person can fix the world's problems.

We share this world, like it or not, so we are all in this together. That's why we build these campaigns, to take opportunities to celebrate and spread our ability to bring equity, respect, kindness and joy into the world.

With common themes of giving together, helping together, healing together and standing together, these recent campaigns remind us that if we all find our 'manageable bits' and accomplish them, we are empowering ourselves to own what we can change and do something about it.
It's a privilege to work in social impact where we constantly get to engage with people from all walks of life who are trying to make the world a better place.

As part of #GivingTuesdayNOW the Think Impact team shared our message of gratitude to all the community groups, NGOs and corporate programs that have gone above and beyond during this difficult time and to those that support and fund these amazing initiatives. That campaign might have ended in May, but its always a good day to say thank you and spread gratitude.